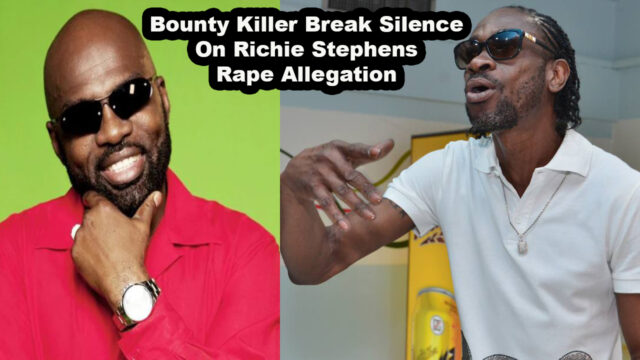 Dancehall Deejay Bounty Killer share his sentiments on Richie Stephens after he put out a video and denied rape allegations levied against him by a 27 year old female from Singapore.
Bounty came to a not guilty conclusion and make it clear he's not defending Richie Stephens.
Saturday evening, Bounty Killer share Richie Stephens video with the caption, "Thanks on the behalf of the public bro!
Let me state this clear I'm not defending Richie as y'all know he's my no but instead defending the rights and innocence of any person that until proven guilty I won't believe though"
Unlike Richie Stephens page where a lot of fans show outpouring support, Some of Bounty followers said that they did not believe anything from Richie Stephens and started a heavy backlash on the situation.