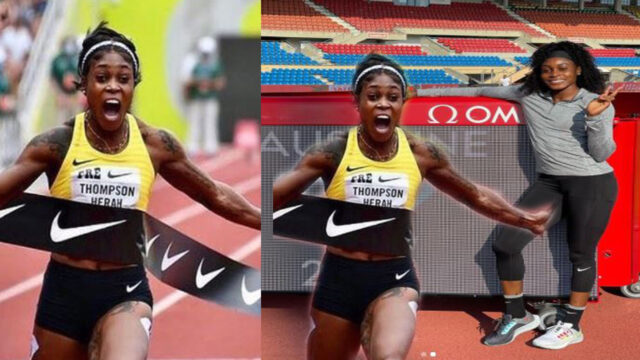 Everyone anticipating Jamaican sprinter Elaine Thompson-Herah, and the women's 100M world record, at today's Athlessima Diamond League track and field athletics meeting in Lausannne, Switzerland. Thompson-Herah, who ran 10.54s on Saturday, and  Jamaican sprinter Shelly-Ann Fraser-Pryce saidthat the world record that was set 31 years ago by American Florence Griffith-Joyner, popularly known as Flo Jo, is now within reach.
Elaine Thompson-Herah said "Going to the Prefontaine Classic, it was not about a world record for me, as it was just another normal day's work for me and I ended with a PB and a world-leading time. With perfect conditions, I think I can challenge the world record. But if it does not happen now I will wait,".
Meanwhile on her instagram story Elaine Thompson- Herah reposting alot a supporters encouraging her to break the world record.
In the process, Elaine Thompson-Herah recorded the second-fastest time over the 100 metres event by a female, which is just five-hundredths of a second outside the world record.