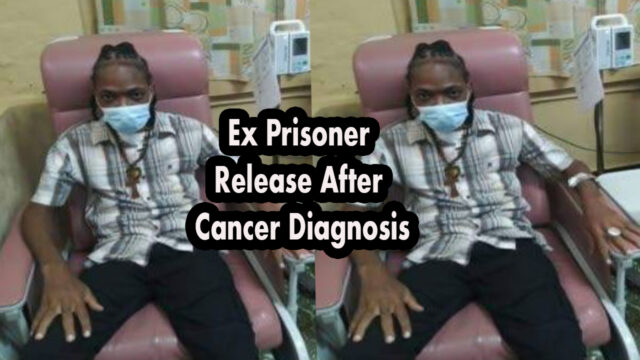 Andre Thomas, 39 spend one year in jail and over nine years in prison as at the Tower Street Adult Correctional Centre was pardoned and released to be treated after being diagnose with multiple myeloma (rare form of cancer).
Thomas was sentenced to 15 years in prison in 2010 after he was found guilty of shooting with intent and illegal possession of firearm. He explain that it was his only decision to protect himself from a man who frequently attacked him in the community at the time. Before he sought to get a gun he was shot by his attacker and he reported it to the police.
"Living in Hellshire Heights, you have a few yutes there who always want to do anybody anything and get away with it. One day my baby mother called me and told me that she want some pampers. So I went over there for some pampers and a yute just back a gun in my chest and there was a next yute further down. So, I run off and go to a security post and I heard two gunshots," Andre Thomas said.
"So I called my mother and my brother and explained to them that somebody just shot after me. I even went down to the station and made a report. The police come and go dwon a some a them yard and never find some a them. The second incident, I did something because I defended myself," He also recalled.
The night after Thomas said that his attacker return with a firearm because he reported the matter to the police.
Thomas said that they really force him to get a firearm and he had to get one to defended himself or else he would die.
Andre Thomas said "He came back that night and he got shot. And the same guy came in court to send me to prison. That's how I went to prison. The whole community know. At that time I was 27 years old."
While serving time in Prison, Thomas uplift himself through the Caribbean Examination Council (CXC), securing five Caribbean Secondary Examination Certificate (CSEC). He also became a member of Stand Up For Jamaica (SUFJ) programme at the Tower Street Correctional Centre and also tutor other inmates.
While he was excelling in Prison Thomas fell ill and was diagnose with multiple myeloma, a cancer that form in a white blood cell called plasma cell.
Executive Director of SUFJ, Carla Gullotta wrote to letter to commissioner of corrections and then wrote to the Governor General to have him release and they both approve it quickly.
Andre Thomas said he started experiencing symptoms in late 2018, which was the beginning of an intensely painful experience.