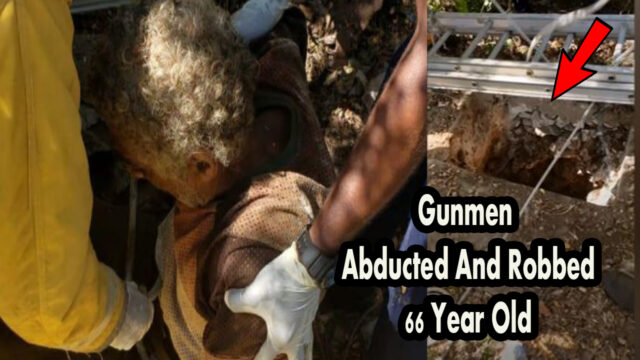 A 66 year old man was rescued from an underground pit in Spanish Town, St Catherine Sunday morning by the Spanish Town Fire Department team.
Reports are that about 9:30 on Thursday night, George Smart who is from Gregory Park, Portmore, St. Catherine drove his Nissan AD Wagon car to drop off a package at Jones Avenue, Spanish Town when gunmen abducted and robbed him before dumping him into the pit.
An undetermined sum of money and his motor vehicle was taken from him during the robbery.
Sunday morning about 7:30, police and fire fighters personnel were alerted and went to the location upon rescuing him.