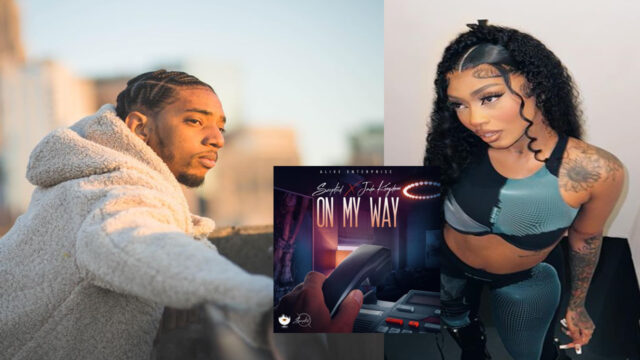 Recording artists Jada Kingdom and Scrptiid team up with Grammy nominated and Billboard chart topping producer Astyle Alive to release new single "On My Way". The song is a blend of distinctive beats of both dancehall and afrobeat music with catchy hook which will have listeners singing along in no time.
Jada Kingdom vocals on the track perfectly matched with Scrptiid solid melodies bringing the slow smooth romantic song to life. This new release is a testament to the talent and creativity of the producers, artists, and musicians behind the dancehall and afro caribbean scene, who continue to push the boundaries of modern music.
Listen below:
On my way by Jada Kingdom and Scrptiid is out now on all major social media platforms including streams medium such as Apple music, Spotify and Tidal.