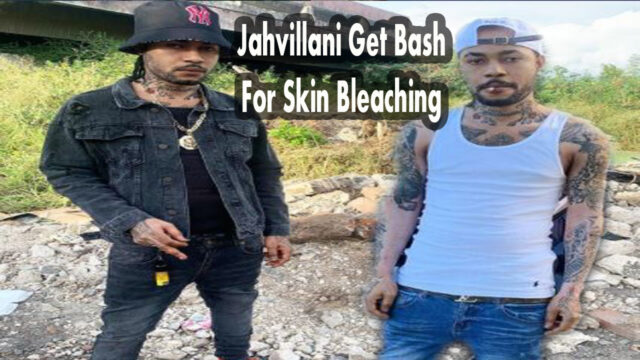 Jahvillani have the internet in frenzy when he uploaded some of his recent photos on his instagram page. The artist caption "From a dollar to a mill" in one of the pic but his new skin color capture most of the fans interest; However many are not please with Jahvillani new look.
"Bleach out and white like snow" one fan wrote.
"Pls i love it when your black" another fan comment.
After seeing the photos some fans speculating if he is actually using his girlfriend skin bleaching product.
"Tnh glow a work man" one of few comment about his girlfriend Frozen product.
See Below: