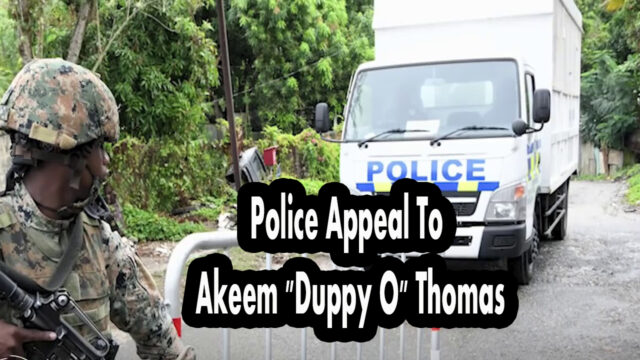 The police are asking Akeem Thomas otherwise called "Duppy 0" to turn himself in to the nearest police station immediately. Senior Superintendent of police Stephanie Lindsay , head of police communication, yesterday urged Akeem Thomas to turn himself in.
The police said that he is wanted for shootings and he can turn himself in the company of justice of peace, lawyer, or pastor.
In a recent interview with the Jamaica Gleaner Thomas accusing the police plotting to take his life after cutting down five of his alleged gang members in a joint military-police operation on Wednesday.