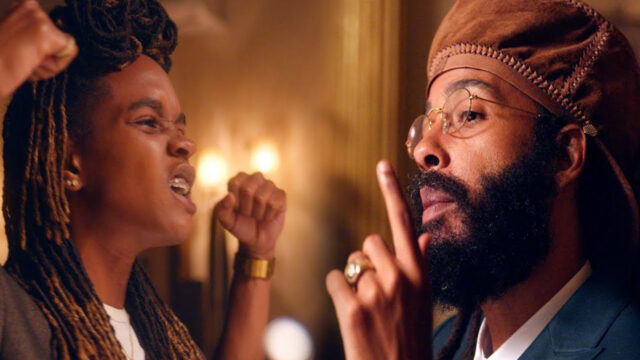 After releasing his ten-track album, In Search Of Lost Time last year August 28, Protoje continues to build his musical momentum.
Switch It Up featuring Koffee is one of the four collaborations on the Album and the new visuals are a Creative portrayal of roots reggae sensation delivered through Koffee and Protoje's elevated musical prowess. The Inn.Digg.Nation collective (Sevana, Lila Ikè, Jaz Elise) Jesse Royal, and others complimented the 4-minute video.
The dining room scene and the casino antics captivates the ambience, throughout the visual progression. The song, laced with metaphors, depicts Protoje's ambition to have everyone in his circle eating and benefitting from his success.
The dining room scene reinforces this notion along with the line "food for your thought, anuh kids meal" as Jesse Royal reveals the main course of vital bars for the fans to feast on.
The Royalty singer also took styling to another level, leaving fans in awe after a fancy display of the crew's elegant attire.
Koffee and Protoje have seen immense success on their own merits, and waste no time touting not only their achievements but lingering ambitions.
See music video below: