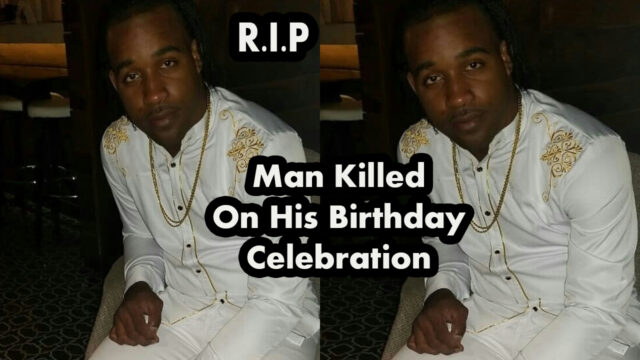 It was unfortunate for 31 year old Ramon Stewart as his birthday celebration on Wednesday was cut short in a hail of bullets and now his family trying to come to terms with his tragic passing.
"Right now mi feel empty because this is the last thing I expected. Birthdays will never be the same. Mi just can't believe say him not here and him just dead like this," His Baby mother Nikola Deer said.
Reports from the Denham Town Police are that about 8 p.m., The 31 year old man who hails from Greenwich Park Road in Kingston 12 was gunned down and another person was injured.
The two were at an illegal party when they were pounced upon by gunmen travelling in a motor vehicle who then open fire hitting both of them. Stewart was pronounced dead when taken to the Kingston Public Hospital (KPH) and the injured woman was treated and released.
His babymother was planning to go on a date the Wednesday with him but postponed it for the weekend.
"We were suppose to go to Gloria's to get fish but unfortunately my clothes didn't get to alter so we say we gonna go Friday (today) but that nah guh ever happen. Mi get a call say him get shot up instead and when mi rush go KPH (Kingston Public Hospital), him dead. When mi hear say him get shot up, mi never expect say him ago dead. Havana is somewhere him normally go because him have family living there. Is a family member gate him dead and mi never hear say him and anyone have anything because him is not a troublemaker," she said.