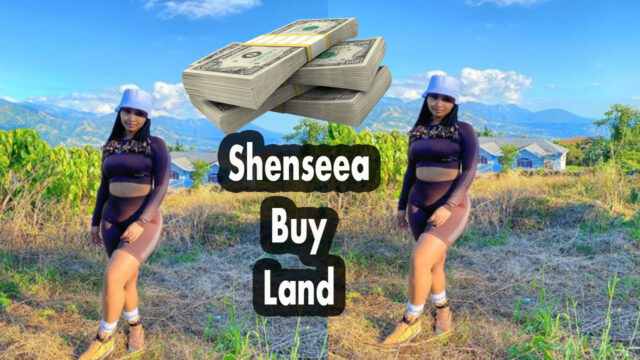 Shenseea made another big move, not musically, but where owning her own property is concerned, she has finally made that a reality.
She made the disclosure via her social media page Instagram stating "Feels good to stand on what I own, close to the clouds." Her fans were very proud of her and cheered her on to keep up the good work. Romeich could be heard in the background stating that " it's good land" after a video surfaced on Instagram with Shenseea overlooking Kingston and St Andrew with her son Raj.
She continued in the short video stating "these b*tches flex with brands, I flex with lands" which sends a strong message to young females despite the humorous nature of the statement.