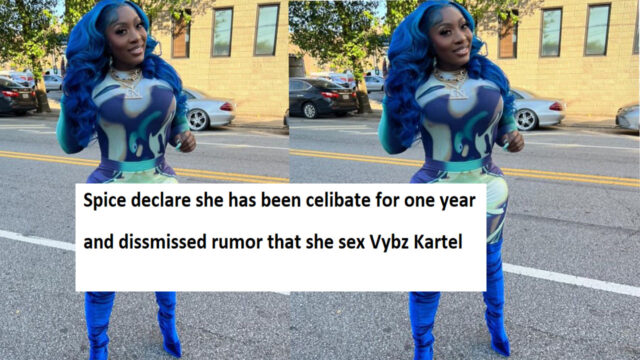 Spice recently declare that she has been celibate for a year and some fans fail to believe her announcement. Spice clapback at the non believers and dismissed rumors about being in a relationship with dancehall artist Vybz Kartel.
On Wednesday, Spice shared a few photos on instagram while she was in Atlanta and shared to her fans that she was rejuvenated, she is happy and this is what celibacy looks like.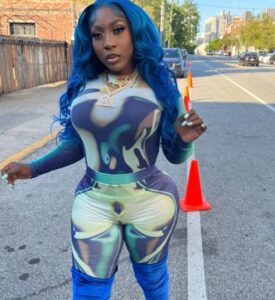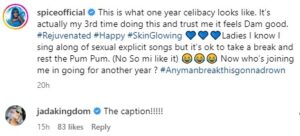 Since Spice reveal the news some fans disbelieve her and respond with doubtful comments. In another post on instagram Spice return and address the naysayers about being a celibate for a year and rumored relationship with Vybz Kartel.
"I've been in this business for 20 years now, and I've never dated a Artist, Manager, Producer, Engineer, Bands member, or anyone to get where I am today. So run go check my file, and put some MF RESPECT ON MY NAME‼️" Spice stated.
Spice went making it clear she did not had sex with Vybz Kartel in the past putting a end to the misconceptions about her relationship with the incarcerated deejay.