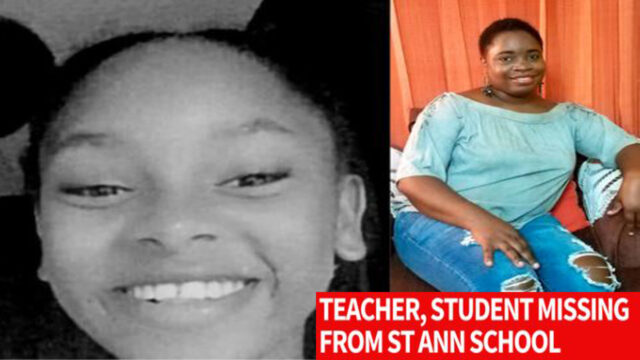 Marcus Garvey Teacher Ruchelle Williams, 34 has been missing and as search continues a student at the institution has gone missing. The student is Amanda Prince, 14 of Farmers Heights, St Ann's Bay. She reportedly lives with her grandmother. Amanda reportedly left home last Thursday to visit her mother living in Windsor Heights, also in St Ann's Bay, but she did not turn up.
Ruchelle Williams is a mathematics teacher that was reportedly last seen in Brown's Town on Wednesday September 15 approximately 11:00 am.
The teacher mother, Oneath Williams, who live in the same house with her said that her daughter leave the house on Wednesday without her cellphone and other personal belongings.
"She has never gone anywhere without letting me know, never! Right now, how I feel, I wonder if I want to live it out. I just have to pray and trust in God. I hope she's with a friend that I don't know," she said.
Ruchelle Williams describe as someone who is very passionate about education and she love children. The family of both Amanda Prince and Williams are in distraught.
The police are appealing to anyone with information that can help find both the missing student and the teacher as soon as possible. For information on the whereabouts of Ruchelle Williams, is asked to call 876-441-8324, 876-872-8861, or the Brown's Town police at 876-975-2233 or 119. Anyone with information on the whereabouts of Amanda Prince, is being asked to call 876-595-6041, or the St Ann's Bay police at 876-972-2211, or 119.