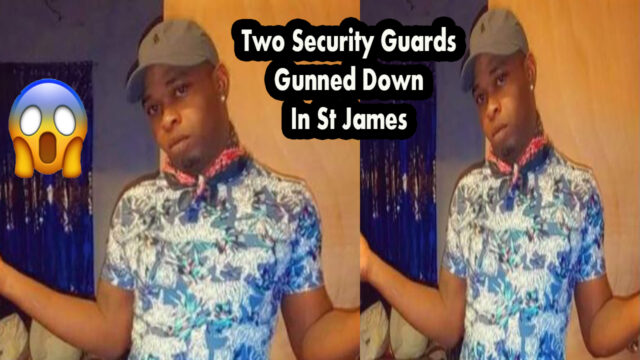 Two security guards were gunned down in separate incidents in the parish of St James between Wednesday night and Thursday morning.
The deceased have been identified as 34 year old Jermaine Myrie of John's Hall and 23 year old Sadaine Legister of Crawford Street, Salem.
About 7:15 yesterday Sadaine Legister went to dispose some garbage in the community on a heap when he was shot by an unknown assailant.
About 10:20 Wednesday night Jermaine Myrie was outside his house sitting when a group of men attacked him. He ran inside his house where they followed him and shot him multiple times.
The death of the two securities drive more fear in residence of the communities in the Parish as the number of murders recorded in the St James Police Division since the start of the year to 66 which is 24 more than the corresponding period last year.