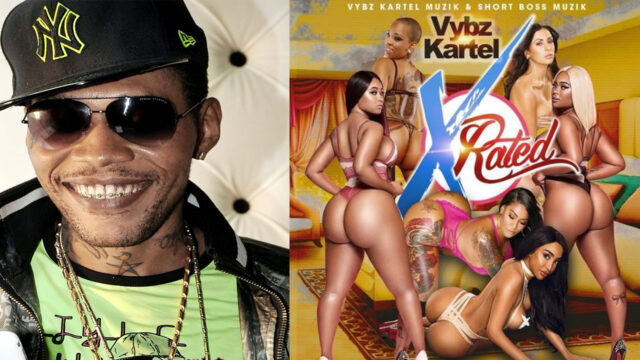 After releasing five track EP in January Vybz Kartel is ready again with another one entitled "X-Rated". Vybz Kartel share the news with his fans via instagram "COMIN SOON TO 2021 Xrated The E.P." This will now be the second project Vybz Kartel dropping this year with Shortboss Muzik.
Last year Vybz Kartel release "To Taniesha" Album with a follow up "Of Dons And Divas" in June. This new year Vybz Kartel is not slowing down, he already release a new track "Air Force1" which expected to be on his upcoming E.P. The song feature Likkle Vybz, Aikodon Likkle Addi and Nae Finesse.
While the "Fever" Deejay set to release this E.P. soon fans are curious about songs for the ladies base on the cover art seen below.