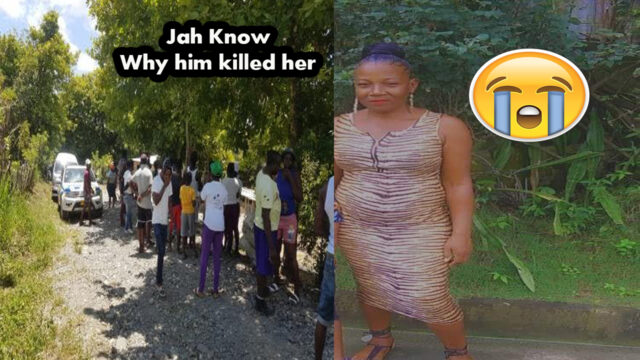 The St Thomas police are investigating a suspected murder-suicide on Good Friday, April 2. Dead is 47 year old Lorraine Hutchinson of Citron Valley, Middleton in the area. Her ex-boyfriend who is suspected to have killed her before taking his own life was found hanging from a tree in the area.
Reports are that Lorraine Hutchinson was on her way to deliver food to her child's father working on a farm in the area about 9:30.
Her ex boyfriend whom she has ended a relationship with some time ago approach her with a knife and stab her all over her body. The woman collapse and died on spot.