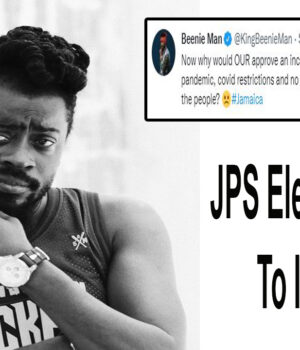 Beenie Man express his displeasure against the recent JPS rate increase with Jamaicans already paying higher light bills. Beenie Man and most Jamaicans share the same sentiment who are already paying more for energy because of increases in cost of fuel and foreign exchange rates. Persons have been paying double amount they normally pay using the same energy since the pandemic, even before the increase in electricity bill.
Beenie Man express how JPS move was thoughtless and inconsiderate tweeting, "We the people have been suffering for two years during this pandemic. We have had to find means to pay our bills while they kept coming. People lost jobs, and the street hustle is no longer there, remittances aren't coming in because the families aboard are also affected!"
In another tweet the dancehall artiste question, "Now why would OUR approve an increase in electricity bill in the middle of a pandemic, covid restrictions and no moment. Where is the compassion for the people? "
In a statement on Tuesday afternoon, the OUR stated that the adjusted rates took effect on September 1st and will be reflected on the October bills of customers across the Island. It said that JPS sought an average increase of 3.5% but the regulator approved an overall average increase of 1.4%.