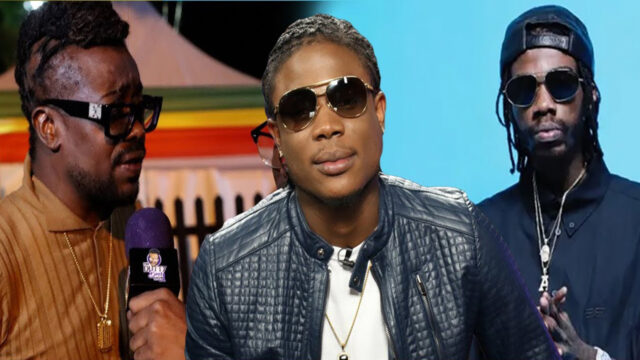 Some dancehall fans looking forward to a clash from Masicka and Alkaline may have just have all their hopes dropped, as Beenie Man address a lyrical confrontation question towards the Def Jam deejay Masicka on Amazon Black Music month twitch stream on Monday.
Beenie Man intervene saying "That pass, that pass" when the host Jaques Morel highlighted a user comment asking Masicka, when will there gonna be the clash with him and Alkaline.
The reaction from Beenie Man lead him to state "Mek mi tell yuh something – one man nuh run music," he noted, "Dancehall music? One man neva eva run Dancehall music!"
Some dancehall fans who are anticipating the clash after seeing subliminal shots exchanged between Masicka and Alkaline were disappointed and shared their views on what Beenie Man said.
See video below: