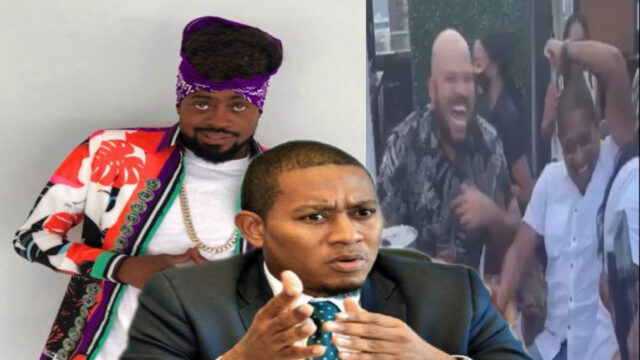 Social media erupted in outrage overnight as a viral video surfaced late Tuesday showing Agriculture Minister Floyd Green and his colleagues on a no-movement day and paying scant regard to COVID-19 protocols.
In the video, Green and others are seen sharing in a toast while gathered at a table boasting bottles of Moet, Red Bull and other refreshments and food items. During the toast, there are shouts of "No-movement Day" and "Shower Labourite". Everyone appear maskless with the exception of an unidentified female who is seen wearing a mask on her chin.
Among those expressing disappointment was Beenie Man, who was charged few months ago for breaching the Disaster Risk Management Act. The artiste wrote "Mockery and disrespect to the people," commenting on the video posted by zjSparks.
Christopher Martin wrote " know we wanna be upset because they are prominent politicians but we also have to be real…They can all afford to stay at the same hotel together from before the no movement began…and within those boundaries they're free to do wadeva don't it….it's been this way. As buju seh "who can afford to run will run but what about those who can't?" N unuh nuh bodda kill mi…mi jus a show unuh seh Andrew cyaaa reprimand dem fi nothin cause the loopholes are there to be exploited if u can afford to do so".
Floyd Green has since resigned, according to the Jamaica Gleaner