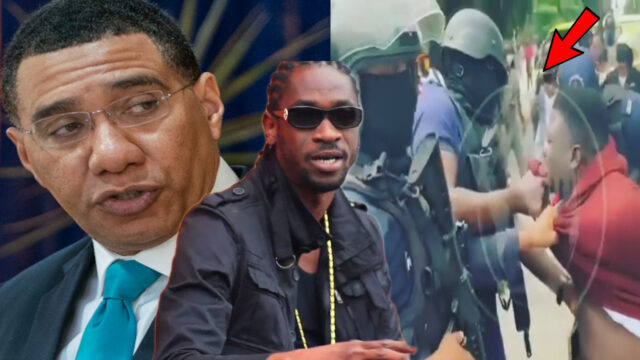 Bounty Killer call out Prime Minister Andrew Holness after police made several arrests during an anti-vax protest in downtown Kingston. The protest is organised by the Joseph Patterson-led United Independent Congress.
The poor people governor artist express his displeasure on instagram saying "Mr Holness where is your holiness god not sleeping though real dictatorship or it's government badness. Die Hearted PNP and JLP when unuh gonna be gonna be Die Jamaicans again until then it's dooms day here for yall"
He went on in a next post saying "I saw no one breaking the law there peaceful protest they took that man from he wasn't even resisting arrest society slaves unuh better fix up unuh actions" as a video seen the police officers arresting Joseph Patterson.
Joseph Patterson, the president of the United Independent Congress has been arrested in connection with a mass gathering for an anti-vax march in Kingston today. The police say he has been arrested for breaches of the Public Order Act for staging the march without first obtaining a permit.
See video below: