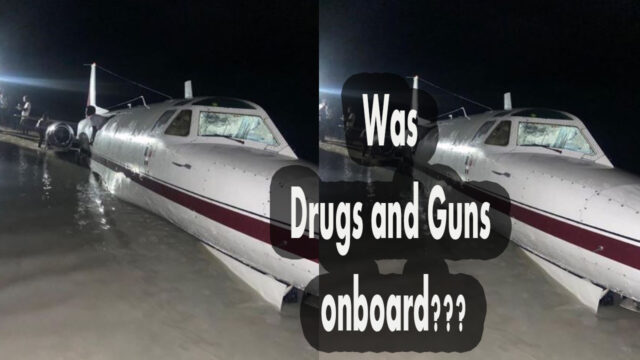 Mystery surrounds a small plane that crashed into the fishing village located at Rocky Point in Clarendon.
Curious residents descended on the small plane before security personnel got to the location.
Based on checks done by police and soldiers, the plane was found empty without pilot or any passengers. Suspicions were further raised after investigations showed that the plane was de-registered in Mexico.
It is reported based on observations that the plane was modified, with most of the seats removed.
This has raised speculations about the drugs for guns trade actively taking place in Clarendon. President of the District Area Committee Arthur Coleman said while it is not the first time he has heard of plane coming in and leaving the area, it is the first the community has seen a crash.