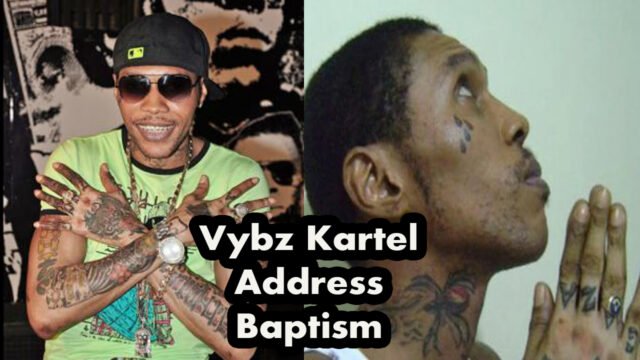 Popular dancehall artist Vybz Kartel is reportedly fuming about rumours circulating that he turn to Christ and is now baptise. In recent weeks gospel artistes and spirtual leaders expressing that they would welcome such a decision by Adidja "Vybz Kartel" Palmer.
According to the deejay's attorney he is extremely annoy by the romours.
"He emphatically denies that he was either baptised or contemplated it and he is certainly not desperate and is offended that the church and others would say that they welcomed him doing that because that is an attack on his position that he is innocent and does not need to repent for anything," the deejay's lawyer said he was told by his client.
"And so the fake news is offensive and is an attempt to certainly colour any attempts in the minds of anybody reading in the international space that somehow Christianity is offered as a tool of rehabilitation to people in prison when they don't even have proper running water and facilities, much less to baptise anybody in holy water," his lawyer also state.
Vybz Kartel was convicted in April 2014 for the murder of Clive "Lizard" Williams. He was sentence to life imprisonment and have to serve 35 years before being eligible for parole.