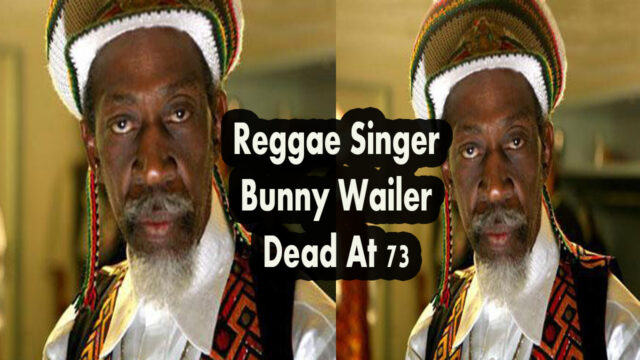 Legendary Singer and songwriter Bunny Wailer has died. He died this morning around 8:00am at the Medical Associates Hospital in Kingston. He was 73 years old. The cause of death has not been revealed to the public but up to October of last year Bunny Wailer, also known as Jah B, was still in rehab recuperating from his second stroke.
 It has been almost a year since the disappearing of his wife, Jean Watt, but despite his ails he kept his hopes alive in finding his her.
Bunny Wailer, whose given name is Neville Livingston is one of the founding members of the Wailers which includes Peter Tosh and Bob Marley.