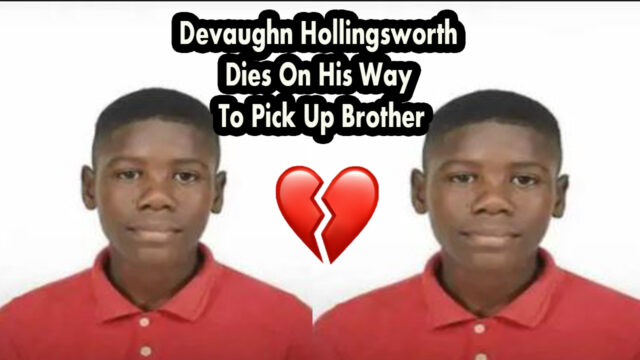 14 year old Devaughn Hollingsworth died along Spanish Town Bypass as a result of injures he sustained from a devastating accident on Wednesday.
It was about 12:41 p.m., a Toyota Succeed and Yaris motor car were travelling in opposite directions. As both cars approaches the intersection of the Bypass and Jobe Lane, Devaughn Hollingsworth rode up the roadway on his bicycle and was hit by one of the motor vehicles. The teenager was pronounced dead after he was rushed to the hospital.
Devaughn Hollingsworth was on his way to pick up his brother from school. The youngster was a student at Eltham High School and his family have high expectation of him.