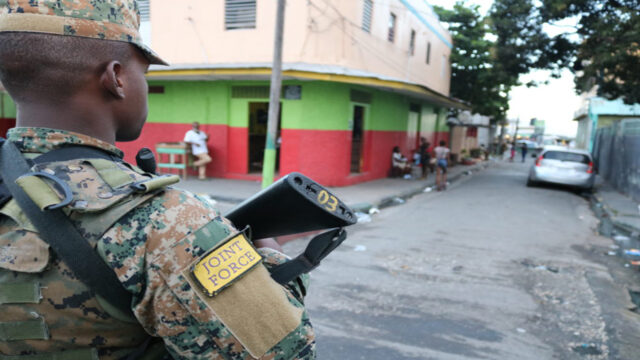 Gunshots rang out in Denham Town, leaving a one year old girl nursing gunshot wounds. Based on investigations, a man is now being sought by the police. He is known as Amani "Bling Dog" Malcolm and the police are urging him to turn himself in by 6pm this evening.
Angry residents however are encouraging the police to hunt down the alleged shooter and bring him to justice because the child could have been killed.
Commanding officer of Kingston Western Superintendent of Police Michael Phipps stated that he came into an area of the community known as "Bread Lane" and started firing shots wildly with no intended target. During this time the infant was shot and rushed to the Bustamante Hospital for children.
As of May 21, 2021, the Kingston Western Police have recorded 47 shootings, which shows an increase of 11 compared to last year. There have also been 42 murders in the division this year, showing a 5% increase when compared to the same period last year.