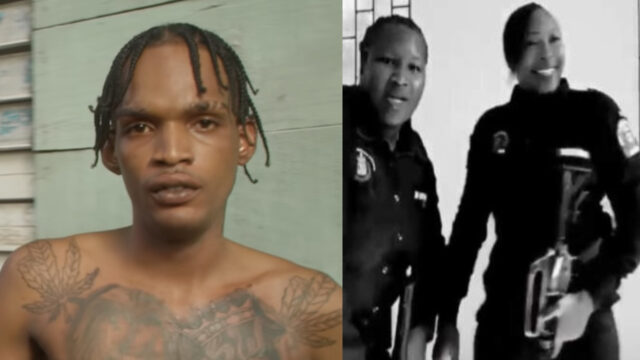 Head of the Jamaica Constabulary Force's Corporate Communications Unit (CCU), Senior Superintendent of Police (SSP) Stephanie Lindsay, confirmed that the cops were being penalised for their performance videos on Tik Tok with Skeng song "Gvnman Shift" playing in the background.
The artiste "Skeng" road manager say he support the cops being punish by the JCF for their performance in viral Tik Tok videos.
The Head Of Commissioner Of Police Major General Antony Anderson address the matter saying that the cops who appeared in videos will have to undergo remedial training if they are going to remain in the Jamaica Constabulary Force.
"When you listen to the lyrics of the songs being played in the background of the video, it wasn't consistent with what we would expect or anyone would expect from our police officers. We also saw that in the videos the police officers had weapons on them, and that's certainly not the image we would expect of our officers," Anderson said.
This portray a negative image on the Force as the lyrics of the song is about glorifying gang war and violence. The video show cops lip syncing lyrics and brandishing government issued rifles. Many people share the same sentiments about the nondisciplinary action after seeing the videos circulating across social media.