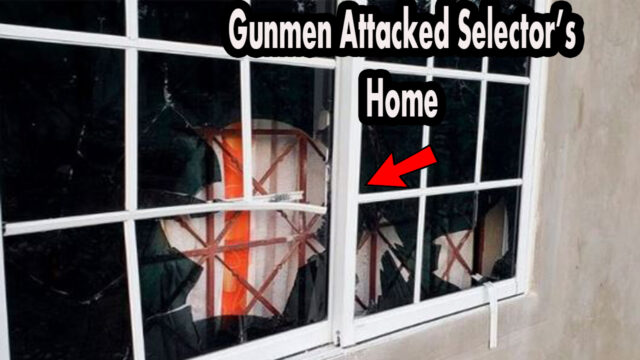 Popular Stone Love disc jock Fyah Ras is thankful none of his Family members got hurt after gunmen shot up his residence in Portmore.
He stated that he is in fear for the safety of himself and his family.
This was the second attack on his family and he has an idea who may be responsible.
In the first attack, stones were used to break at least five windows when they left the house for an occasion. The second attack was more deadly as shots were fired into the house when his mom and other relatives were there, shattering replaced windows.
Fyah Ras, whose given name is Shalako Allen has reported the matter to the Greater Portmore Police Station who are paying close attention to the matter.
He further stated that he is not in any wrong doing and the trouble makers are just haters due to his success as a selector.