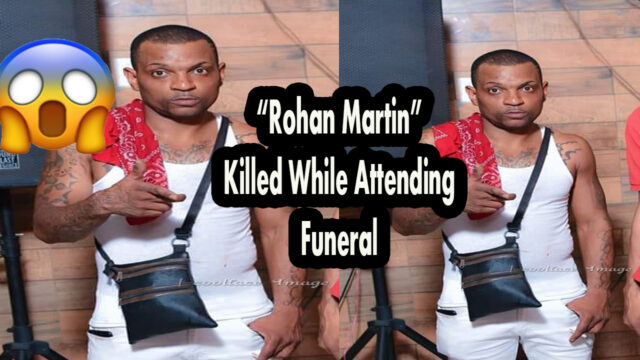 43 year old Rohan Martin also known as Roger was attending a funeral when he was shot and killed in Old Breaton, St. Catherine on Friday March 5.
Police report that three men drove up in a Nissan Latio about 2:30 p.m. and exited the motor vehicle at the church where the funeral service was taking place and shot Martin several times.
The quick response of the St Catherine South Police Division were alerted and they intercepted the motor vehicle in Greater Portmore Area. Two of the men escape but the third suspect which is a 16 year old teenager was held with a 9mm Pistol and a magazine with one round got seized by the officers.
The search continues for the other two men. See video below: