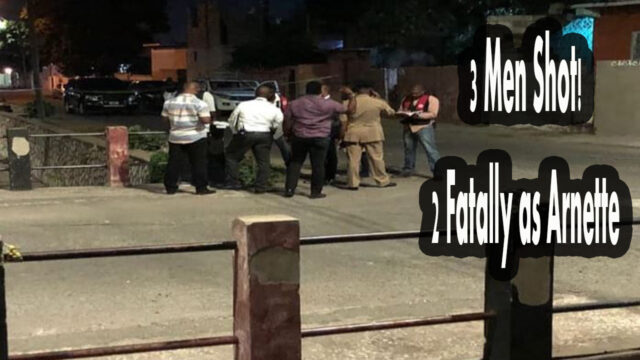 The Police Killed Them! Arnette Gardens residents mourn 3 Men Shot, 2 fatally. Three men were shot, 2 fatally in the Arnette Gardens community of Kingston last Monday evening.
The incident took place at the corner of Collie Smith Drive and Ninth Street. One of the men was said to be a taxi operator.
Some residents in the community have since accused the police of foul play stating that they are responsible for carrying out the attack.
The police have refuted those claims stating that about 6 pm men drove up in a motor car and fired shots at the group.
One of the dead men's mother came forth to explain that her son was just reporting from the police station when he was shot.