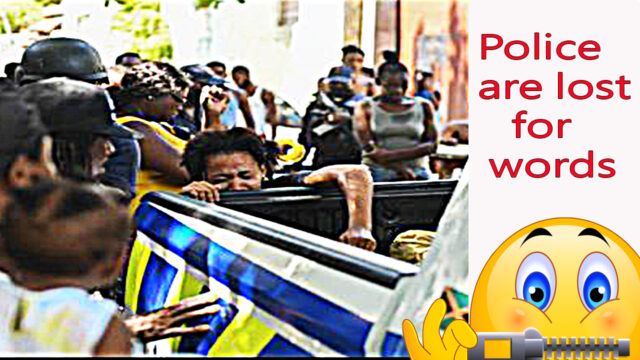 The Police are lost for words and are appealing to two suspects identified as the gun men in a double murder which took place in Hannah Town, Kingston, two weeks ago. The suspects are, Donovan 'Chummy' Rowe, and a man only known as 'Triple 5'.
The deceased were identified as 28 years old Lance 'Jah Jah' Thompson, and 30 years old Jevon 'Pim Pim' Ferguson. Both of Kingston. Lance resided at Upper Rose Lane while Jevon was from Upper Oxford Street.
According to investigations, both men were killed due to an ongoing gang conflict in the area. It is said that the control of community turf is at the heart of the turmoil.
Police continue to maintain a strong presence in the area due to reports of reprisals which will be dished out in short order.
It is reported that about 9:40 am, on November 29, Thompson and Ferguson were standing along Upper Oxford Street when a Toyota Probox motor car drove up along the road way. Three men alighted from the vehicle, with hand guns and opened fire hitting the victims all over their body before speeding off.
The injured men were rushed to the Kingston Public Hospital where they were pronounced dead upon arrival.
"The gunshot dem mek people start run up and dung, every car a speed whe just fi nuh get stray shat", eye witnesses explained as fear crept up their faces.
Residents in these communities are now on edge and in fear because the days ahead are uncertain and they don't know who will be next.
Investigations continue as the security forces try to put a lid on the spiraling crime rate. More than 1,300 Jamaicans have lost their lives since the beginning of the year 2022.